Maya Wiley, Founder and Co-Director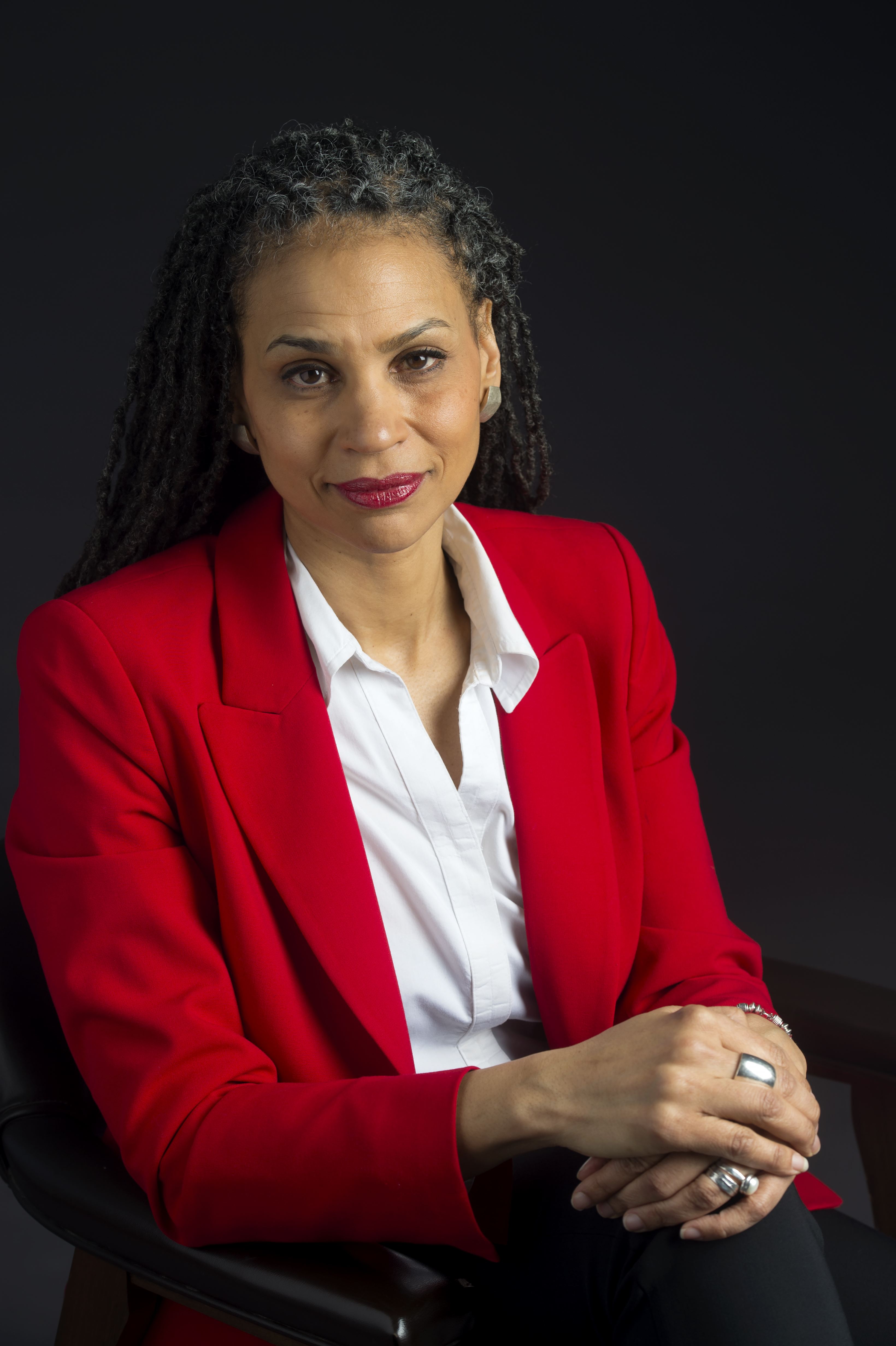 Maya Wiley founded the Digital Equity Laboratory in 2017 and co-led it with Greta Byrum from January 2018 until September 2019.
Maya Wiley is a nationally renowned expert on racial justice and equity. Prior to her work at The New School, Maya served as Counsel to the Mayor of the City of New York from 2014-2016, where she led efforts to expand affordable broadband access and advance human rights and gender equity. In this work, she supported efforts to scale up community-based models of resilient digital infrastructure that had proved essential during Hurricane Sandy. She has also been an advisor to the City of Detroit in the development of a digital equity strategy. Ms. Wiley has litigated, lobbied the U.S. Congress, and developed programs to transform structural racism in the United States and South Africa.
She is also the founder of the Center for Social Inclusion, and has worked for the Open Society Foundation in the U.S. and in South Africa, the NAACP Legal Defense & Educational Fund, Inc., the American Civil Liberties Union and U.S. Attorney's Office for the Southern District of New York.
City and State Magazine named Ms. Wiley one of the 100 most powerful people in New York City in 2014 and in 2015. In 2011, Wiley was named one of "20 Leading Black Women Social Activists Advocating Change" by TheRoot.com and a Moves Power Woman in 2009 by the magazine.
Ms. Wiley holds a J.D. from Columbia University School of Law and a B.A in psychology from Dartmouth College. She resides in Brooklyn with her two daughters and her partner.
Greta Byrum, Co-Director
Greta Byrum was co-director of the Digital Equity Laboratory from January 2018 until December 2019. In her two years co-leading the Laboratory, she led initiatives preparing libraries and CBOs for the first digital census, building the equity component of NYC's groundbreaking 2020 Internet Master Plan, and measuring the privacy practices of NYC's internet services providers. Greta is now the director of Community Tech NY (CTNY), leading equitable community internet projects in rural Tennessee and the Hudson Valley in partnership with The New School. CTNY is a sponsored project of the Allied Media Projects and a parter in the Community Tech Collaborative.
Greta reimagines the way we design, build, control, and govern communications systems. As Co-Director of the Digital Equity Laboratory, Greta built digital justice through applied research, community projects, and policy strategy. Previously she founded and led the Resilient Communities program at New America, where she developed and led Resilient Networks NYC, an initiative bringing training, tools, and equipment for storm-hardened mesh WiFi to five neighborhoods in NYC's flood plains.